Scott's
Bio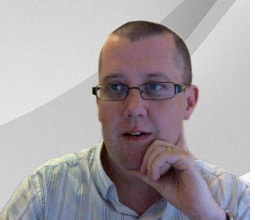 It was summer 1995, I had been a fully qualified FAS regulated independent financial adviser for some years now and business was growing and doing extremely well. Having qualified in computer sciences I watched the birth of the internet with great fascination and one day I decided to start my very own website as an affiliate of a mobile phone company.
The site was basic, and I don't mean web 2.0 basic I mean ugly basic and it only ever had 4 mobile phone deals to choose from but it worked and did the job for my new hobby.
It was now winter 1995, I had been working for nearly 3 weeks on a large investment bond case for a client and I was driving home late that night with a great big smile because the client had signed the deal and the commission was fantastic.
The next day seemed a little more calm after the last 3 weeks so I decided to check how my mobile phone hobby website was doing. It was my hope that this little website may treat my family and I to a holiday one day, but when I logged in I was shocked. That website, created from a modest Dell PC had racked up more money in sales that I was going to earn in commission from my deal the night before. I had gained over 400 sales with virtually no effort and this was the beginning of my love affair with internet business. From this moment forth, I knew the internet was my future, but I could of never of realised what an amazing, exciting, rewarding, challenging and sometimes just plain crazy the ride from then to now would be.
Since 1995 I have been ever so fortunate to:
Build up my mobile phone "hobby" business and then sell it to a large mobile phone provider
Build up 3 hosting companies
Build up a large web development company
Become a stompernet member
Connect with some of the internet's true guru's such as: Brad Fallon, Andy Jenkins and Perry Marshall
Have great numbers of my own web pages and those of my amazing clients at the top of the search engines
Made a of money online and loved helping others achieve the very same
Worked with brilliant small businesses to corporate giants such as MTV's comedy central (previously Paramount Comedy), famous TV presenters and manufacturing household names.
Where does my story go now ? Well maybe reading this is fate, maybe the next stage is for me to help you enjoy what the internet has blessed me with.
Whatever the future is, I know the internet will always evolve and always be a special medium for businesses, and I love it.